IntrAminos x12 by SCNutrition, is a 12 ingredient  amino acid – based  supplement powered by Ajipure® amino acids by Ajinomoto®, the highest quality and most effective pharmaceutical grade amino acids ever developed.
Using IntrAminos x12 before and in the middle of your training session, you will reduce the catabolic effect of high demanding training or even overtraining.
That means that you protect your muscles from being damaged during training and your recovery will be faster and more complete after training.
When we talk about aminos, we have to give to our high level athletes the best and the most effective ones, because they deserve it.
AJIPURE® – THE HIGHEST PURITY AND MOST EFFECTIVE AMINO ACIDS. AMINOS THAT REALLY WORK!
Ajinomoto Co., Inc. has pioneered the development of new and innovative technologies used to manufacture and purify pharmaceutical grade amino acids. AjiPure® amino acids are fermented using only natural vegetable-based carbohydrates as raw materials.
Ajipure contains NO raw materials of animal origin in any production process. AjiPure® amino acids stem from over 100 years of clinical and scientific research, yielding unsurpassed quality and purity.
Industry leading purification processes allow quicker absorption, faster bio-availability, proven consistency and unrivaled efficacy.*
Ajinomoto Co., Inc. is the global leader in production, sales and research of amino acids used for medical, pharmaceutical, nutraceutical, sports nutrition and health industries.
INTRAMINOS X12 – ALL YOU NEED
IntrAminos x12, contain 12 amino acids, both BCAA's and EAA's.
We have combined the highest quality of pharmaceutical grade amino acids together with vitamin B6, L-Glycine and Bioperine™ so you get the 100% of the amino acids.
FEATURES:
Highest quality Amino Acids Ajipure

™

Optimum

 

ratio

 of BCAA's & EAA's
Added Glycine and VitB6 for instant protein synthesis
Bioperine

™

 for 

optimum

 bioavailability & absorption
Helps you reduce muscle wasting during training
Helps you recover easier & faster
Increases Performance & Endurance
Supports Immune System
Important during overtraining periods
L-GLYCINE – MAKES AMINO ACIDS WORK BETTER
Glycine is an amino acid that is used for the synthesis of muscle proteins.
That means that together with other essential amino acids (EAA's) and BCAA's, heals your damaged muscle tissue more complete.
Also, several studies shown that L-Glycine  reduces protein degradation in a dose-dependent manner.
These results indicate that glycine is an anabolic amino acid to enhance protein accretion in muscle cells.
L-GLYCINE &  MTOR – PROTEIN SYNTHESIS AT ITS BEST
Glycine is a physiologically and nutritionally important amino acid for muscle-cell growth.
This amino acid, which is deficient in corn- and soybean-based diets, can stimulate protein synthesis and inhibit proteolysis in C2C12 cells.
As a functional amino acid, l-glycine holds promise for improving muscle protein accretion.
Studies have shown l-glycine to activate the mTOR signaling pathway in C2C12 cells.
VITAMIN B6 – HELPS NEW PROTEINS TO BE CREATED IN YOUR LIVER
Amino acids are the building blocks of proteins.
So, your body, to produce new proteins, needs amino acids as raw material to produce them.
The role of vitamin B-6 in amino acid and nucleic acid metabolism suggests that inadequate dietary vitamin B-6 impairs protein synthesis
The known enzymatic functions of the vitamin B6 group suggests that this vitamin may play an important role in protein metabolism and protein synthesis.
ROLE OF VITAMIN B6 IN INTESTINAL ABSORPTION OF AMINO ACIDS
IT HAS BEEN DEMONSTRATED that amino acids are absorbed from the small intestine by an "active" as well as passive process. It is also apparent that vitamin B6 plays a role in the active process of cellular uptake of amino acids, and that the antimetabolites deoxypyridoxine and 2,4-dinitrophenol (DNP) have an inhibitory effect upon active absorptive processes.
Many research show that amino acid absorption in the upper small intestine of the living, is an active process dependent upon at least one of the B6-vitamin factors.
Experimental evidence shows that of the B6 vitamins,  plays a huge role in an active (mediated) process in the amino acid absorption.
BIOPERINE:
Makes all other ingredient work better!! This what "natural bioavailability enhancer" means.
Bioperine is a plant extract derived from two types of pepper plants, namely, long pepper (Piper longum) and black pepper (Piper negrum). The natural chemical compound is a patented product made from the standardized piperine extract from the above mentioned pepper species. BioPerine® from Sabinsa (East Windsor, NJ) is a patented standardized extract from black pepper, containing not less than 95% piperine.
Pharmacological studies have shown that piperine reduces inflammation and pain, possesses anticonvulsant and antiulcer activity, protects the liver, has deleterious and antioxidant activity. Results from previous studies demonstrated that piperine showed anxiolytic and antidepressant like activity. Piperine also inhibited monoamine oxidase (MAO) activity, and increased the levels of noradrenaline and serotonin in some regions of the mouse brain.
Bioperine, is a clinically proven bio availability enhancer for nutrients. It shows increased blood supply to the GI tract, increased emulsifying content of the gut and increased active nutrient transport.
According to the Merck Manuals, bioavailability is the extent and rate within which an active drug enters systemic circulation after passing through the first-pass metabolism sites, namely, the intestinal wall and liver. Bioperine has been shown to boost the bioavailability of nutrients, namely beta-carotene, vitamin B, B6, vitamin C, selenium, and co-enzyme Q10, and other ingredients found in various supplements — including male enhancement supplements.
According to research conducted by the manufacturer, bioperine substantially increases the absorption of selenium (30%), beta carotene (60%), vitamin B6 (140-250%) as well as coenzyme Q10. 
EACH SERVING (4 VCAPS

™

) PROVIDES:
Ajipure™ BCAA's 2:1:1 

ratio

:

8

00mg

L-Leucine AJIPURE™

4

00

mg

L-Valine AJIPURE™

200mg

L-Isoleucine AJIPURE™

200mg

Instantized Aminos Acids:

 

L-Histidine HCL 

150mg

L-Lysine HCL

300mg

L-Methionine

150mg

L-Phenylalanine

150mg

L-Threonine

150mg

L-Tryptophan

90mg

L-Glycine

500mg

Vitamine B6 (as Pyridoxine)

30mg

Bioperine™

4mg
Product Information:
320 caps  |  20 training days supply | 80 servings
Suggested use:
Consume 2 servings (8 Vcaps™) 20-30 minutes before training, 2 servings (8 Vcaps™) in the middle of training.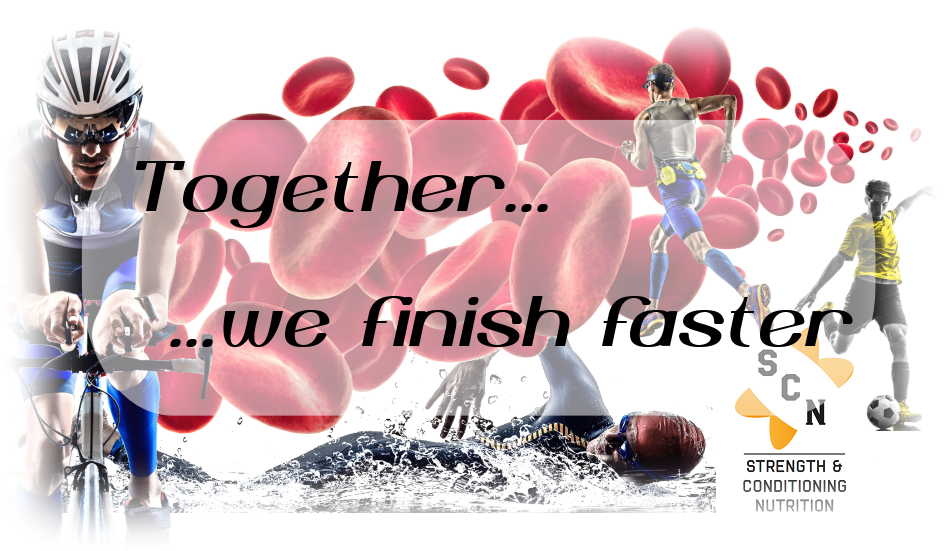 *This website is for your education and general health information only. The ideas, opinions and suggestions contained on this website are not to be used as a substitute for medical advice, diagnosis or treatment from your doctor for any health condition or problem. Users of this website should not rely on information provided on this website for their own health problems. Any questions regarding your own health should be addressed to your own physician. Please do not start or stop any medications without consulting with your doctor. We neither encourage you to do so, nor can we be held responsible for the fall out of failing to seek the counsel of a medical health practitioner.