SCN RACE MAX
A 3-ingredient combination that is clinically proven to maximize sport performance in long endurance and high intensity sports in just a few days.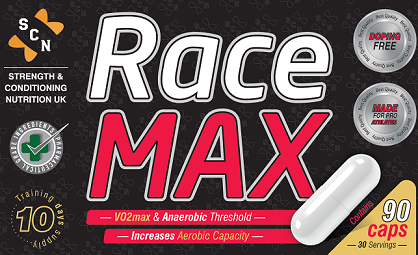 Sodium Phosphate Tribasic, Sodium Bicarbonate, r-Alpha Lipoic Acid.
Features:
Increases aerobic capacity & VO2

max

Increases peak power output
Increases anaerobic threshold
Improves myocardial & cardiovascular responses to exercise
Increases Adenosine Triphosphate (ATP) & Phosphocreatine (PCr) Synthesis
Increases Oxygen Transport to Cells
Super Antioxidant Natural r-ALA
Important for HIIT & Endurance Trainings
SPORT HORMONE ACTIVATOR 18:

The ultimate hormone synthesis product ever researched & developed. 18 active ingredients and high distilled herb extracts in maximum effective dosages.
This unique product will help you increase your natural hormone levels to the maximum during traing and also during night sleep.
With Maca Extract 12:1, the world's most effective maca extract….Torabolic™…20-Hydroxy-ecdysterone…Horny Goat Extract with 60% icariins (WOW!) and 14 very effective ingredients.
VITACTIVE81 SACHETS…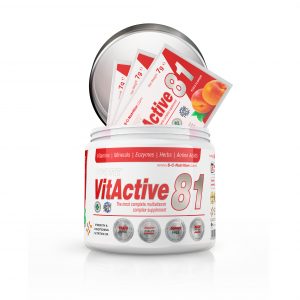 Our VitActive77 grew up…and it is now Endurance Sports VitActive 81…
4 extra ingredients that will help you absorb the nutrients of your food better (Digezyme 50mg enzymes), Astaxanthin 6mg(!!) so you can protect your body from the excess oxygen consumption and the very harmfull free radicals that the over-training leaves, oleuropein 18% 30mg(!), a magical ingredient with numerous health benefits
Download the ingredient PDF
MAGPLEX7
One more unique supplement for high level athletes. One of the most essential supplements for every athlete, from amateurs to high level pro athletes, Magnesium, just leveled-up.
7 types of Magnesium in one capsule, combined with Vitamin B6.
This specialized formula should be a part of every athlete's recovery process as it is proven to:
promote nerve function
promote cardiac activity
helps to blood pressure regulation
takes part in several hormone interactions
improves bone health and retains healthy bone mass
promotes protein synthesis
promotes nucleic acids synthesis
activates ATP synthesis
essential electrolyte
With totally 550mg of Magnesium per one capsule, MagPlex7 will be all you need and you will ever need to cover your magnesium needs.
MagPlex7 magnesium complex per one capsule:
Magnesium Pidolate 60mg
Magnesium Bisglycinate 110mg
Magnesium Gluconate 80mg
Magnesium Citrate 110mg
Magnesium Phosphate 40mg
Magnesium Aspartate 45mg
Magnesium Ascorbate 40mg
Vitamine B6 5mg
MICROIRON
LipoFer™ is a Microencapsulated Liposomal Iron Pyrophosphate, from Lipofoods. The highest bioavailability iron available on the supplement market with 470% better absorption that the second one.
SCN brings you the best, with MicroIron to combine LipoFer, Cyanocobalamin, Folic Acid and Vitamin C, all known to promote hemopoiesis (blood creating)  processes.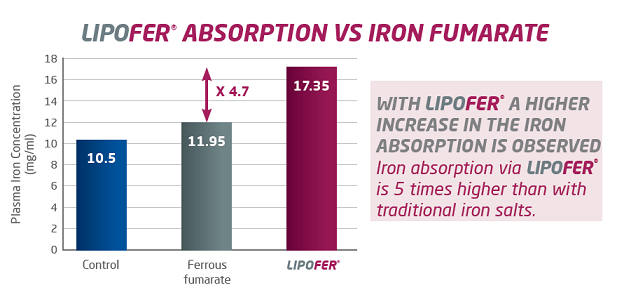 We have added the highest concentration of any other supplement with Lipofer™, to cover the needs of our high-demanding pro athletes.
Each capsule of MicroIron, provides:
LipoFer™ (Liposomal Iron Pyrophosphate):   20mg
Cyanocobalamin B12:   1000mcg
Vitamin C:  80mg
Folic Acid: 300mcg
Clinicical studies, have proven that Lipofer™ increased serum ferritin by 30% in the first 4 weeks of use and by 80% in 16 weeks of use.
CAL-MAG-D3-K2
A combination of 2 types of Magnesium, Calcium, Potassium and Vitamins D3 and K2.
A 1500mg -one a day- capsule, which will provide all the Calcium and Vitamins D3 and K2 you need for your demanding training or lifestyle.
Each tablet provides:
| | |
| --- | --- |
| Magnesium Pidolate | 20mg |
| Magnesium Citrate | 200mg |
| Calcium Citrate | 1000mg |
| Potassium Citrate | 275mg |
| Vitamin D3 | 50mcg (2000iu) |
| Vitamin K2 | 100mcg |
| Vitamin B6 | 5mg |
…AND MORE COMING SOON
CompleteX4 protein 920g, with extra Beef Protein Isolated and 300% more DigeZyme™
Carbo5-lytes8, in 650g and 325g packs, with 500% more HMB and 250% more electrolytes, minerals and ergogenic salts
Complete Sport Recovery 450g, with 200% more sustamine™ and 15% more recovery agents
Anticatabolic Activ8tor 325g, the new i-Leu/HMB-fa, with 2 types of L-Leucine (Ajipure™ Leucine, Actyl-L-Leucine), 2 types of Magnesium (Orotate, Gluconate) and Bioperine™